I've been trying to write this post for more than 2 weeks now. I had a post in mind, but it seemed trivial to talk about dieting under the current circumstances. In my own home I have a parent suffering through the pains of cancer treatment, and out in the world there's a global pandemic and systemic racism that is finally boiling over into nationwide protest and unrest. Amongst all of that, it doesn't really feel right to talk about how I was feeling about my progress and comparing myself to other people. 
I've been watching protest footage on social media nonstop, unable to look away. Sometimes it would get to be too much and I'd start to take a break, but then I'd remember that it's my privilege as a white person to be able to put down the phone and "forget" about everything going on, while for black and brown people it's a constant reality. So I pick the phone back up and watch more footage. I can't protest due to quarantine, so the least I can do is bear witness.
But it is a lot. To see all the violence and atrocities, the pain and grief, on top of my own family's pain and frustration. It's a lot. I had one day last week where it all got to be too much, and since then I've been taking the advice of my friends and spiritual gurus ranging from Archbishop Desmond Tutu to TikTok's Earth Mother Tabitha Brown, and taking moments to recharge when I need to. All of these people remind me that I'm no good to anyone else if I let myself be worn down and forget to take care of myself. My commitment to my health isn't something I should be willing to set aside, no matter how serious and important the distractions.
But as I said, worrying about my weight and closing the activity rings on my watch feel insignificant while people are risking their lives to fight for equality. It's hard to know if I've done enough, if "enough" even exists. I know we all have our own needs, abilities and limitations, and our own circumstances, but it's difficult not to compare, even when comparison is counterproductive. It's a silly waste of energy to make something a competition when it isn't.
We (as a society) tend to do that with too many things that are just too important to be subjected to pettiness. Case in point: it's not a competition when you're talking about whose life matters. Of course all lives matter but the fact is that Black humans face hurdles that most others can't imagine, because of systemic, structural racism that's been passed down for generations. Not to mention ingrained stereotypes many people have without even realizing it. To say another matters just as much is not the same as saying they matter more, and it's not saying in order for them to matter more, you have to matter less. It's not a zero sum game.
On a much, much smaller scale I have the same struggle over myself, internally. I was feeling a little doubtful because of a few reactions people have given me when Iately when I explained (before the protests) that I'm focused almost 100% on self-improvement and taking care of myself during this unexpected quarantine/sabbatical. I've even doubted myself because it does feel a bit self-absorbed to be so internally focused when it seems like the world is ending.
And it probably does sound frivolous. To a lot of people self-care might sound like a lavender bubble bath and hot yoga, but to me it's literally turning my entire life around so that I can keep on surviving. And just in case 2020 really does end in apocalypse, I'd like to live a while past it in order to see what happens next. But I don't think I'm exaggerating when I tell you there's no way I can survive long term at my current weight and fitness level. It's not healthy or normal to worry about going somewhere because you don't know if you'll fit in the chairs, or worry about taking a walk in the park because what if there's too many stairs and you can't handle it. The shame of those things are unbearable. It just felt like a breaking point, like a now or never, so I took a terrible situation and made it an opportunity.
When the circumstance is so dire that it simply cannot continue, there's nothing else you can do but take action, no matter how disruptive or extreme it might seem to other people. Action is almost always the only way to make a permanent systemic change, whether it's in one woman's body or in an entire culture.
But as I said, looking at videos on social media and news seeing everything happening in the protests and riots, and hearing (but distancing from) my dad upstairs, it's hard knowing how to balance all of the intensities at once. One solution I found was really amping up my exercise routine the last couple of weeks, because I can't read or watch twitter videos and workout at the same time, so it's a mandatory break for my brain at least an hour everyday. And I think, hopefully too, it's helping give me more clarity as well.

I realize I haven't even posted about my actual strategy, goals, and methods so this probably seems vague. But just know when I say I'm working on building a better Lydia, that's a holistic goal: physical, mental, emotional and spiritual. So this week when I say exercise is good but everything else is down, I mean, I'm cooking less, not doing my full skin routine, not meditating nearly enough. But what I am doing is keeping myself informed and educated. I considered myself fairly antiracist, woke, whatever you want to call it, but still I've learned a lot this week and thought of things from new perspectives. One thing that's for sure is there's always room to grow.
I don't even know if this post makes sense, it's probably rambling but I committed myself to doing this blog and this is what I wanted to say.
Here are some books/articles that I think are excellent for educating yourself about the Black/African-American experience in the US, how racism persists, and ways to stay spiritually and emotionally healthy in these kinds of crises. 
-The Water Dancer by Ta-nehisi Coates
-Becoming by Michelle Obama
-Song of Solomon by Toni Morrison
-Black Looks by bell hooks
-Black Boy by Richard Wright
-Autobiography of Frederick Douglass
-I Know Why the Caged Bird Sings by Maya Angelou
-The Book of Joy by the Dalai Lama and Archbishop Desmond Tutu
-An Illustrated Guide to Becoming One with the Universe by Yumi Sakugawa
-The Voice of Knowledge by Don Miguel Ruiz
–This Anti-Racist Resource Guide
–Prejudice vs. Racism: What's the Difference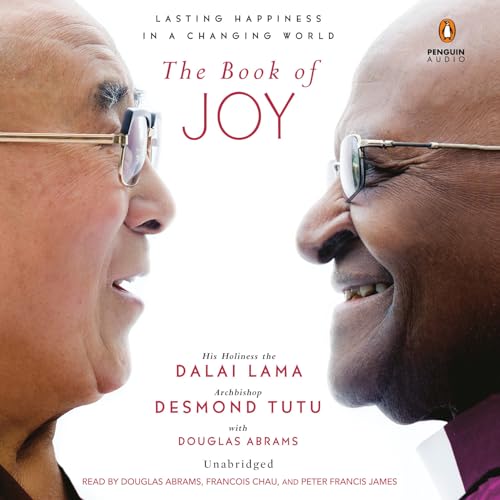 Books and Media I intend to read/watch to educate myself:
-Between the world and me by Ta-Nehisi Coates
-Stamped from the Beginning by Ibram X. Kendi
-White Fragility by Robin Deangelo
-The Nickel Boys by Colson Whitehead
-Biased by Jennifer Eberhardt, PhD
-"When They See Us" Ava DuVernay, Netflix
-"If Beale Street Could Talk" Barry Jenkins, Hulu
-"The Hate U Give" George Tillman Jr., Hulu
-"I Am Not Your Negro," James Baldwin, Netflix
-"Hello Privilege, It's Me Chelsea," Chelsea Handler, Netflix
-"Just Mercy" Bryan Stevenson (Movie free to rent on iTunes)
–The New York Times Magazine 1619 Project
-Pod Save the People podcast
Also this is a YouTube playlist of fundraising videos for the Black Lives Matter movement.
Or a link to the NAACP Legal Defense Fund if you want to skip ahead.
You can also check out BLM petitions on change.org.
I hope with this list my point of view will continue to grow more enlightened. It's certainly not an exhaustive list but it seems like a good starting point. Unfortunately I think this fight will continue for a while, but I do believe it is much closer to the end than the beginning.
xo